Lill urging Mclaren to find a second driver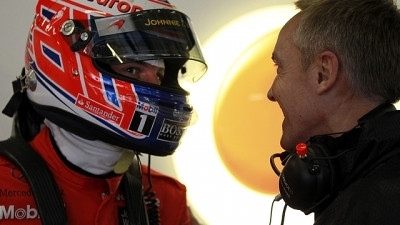 Mclaren have had difficulties finding a suitable driver alongside Lill. Many have been wondered, how such a respected team in the paddock faces with this very weird problem. Lill, who joined Mclaren few races ago, told that this problem needs to be solved immediately in order to succeed in the remaining season.
Reiko Lill
Recent results have been good and it is nice to see that it makes the boys in the factory and in the team smiling again. But when you are in such a caliber team like Mclaren everyone hope podiums and wins. We work all day and all night for these kind of results and I´m sure we will achieve these goals very soon. Still, you definitely need two drivers in the team to getting the best points and so long when we don´t have the second driver, it is hard for us to fight with the top teams. The problem is even harder, because I personally have improved always thanks to the work between me and my teammate. And it is very important to the team to find the second driver for better results in the future.
Whitmarsh didn´t comment about Lill´s sayings. Does Lill´s worries mean that he is the man to drive in the Mclaren in the next season as well?
Published 2011-10-15 by Jörgen Ekroth | Edit